Specializing in Design and Manufacturing of Fixtures, Gages, Jigs, Dies, CNC 3 and 4 Axis Milling and CNC Turning, and Machine Parts.  We are also very proud to introduce our new equipment our WaterJet Machining Center.  Please view the OMAX WaterJet page to see our equipment and find out more about the performance.  Combining our experience and quality we are a quality driven job shop specializing in treating our customers with respect and completing jobs in a timely fashion.  Let us help you design and implement your projects.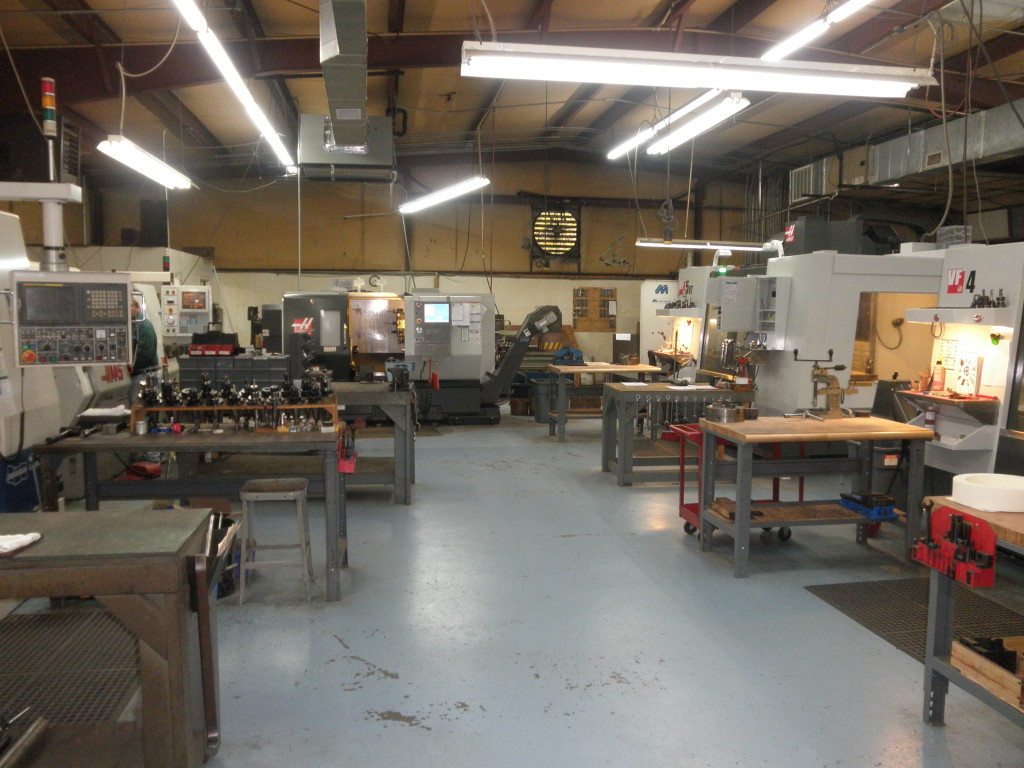 An Introduction to C & C Tool…
When we started C & C Tool and Machine, Inc. our first goal was to establish a reputable machine shop that provided quality work and timely service.  Today, we are proud to say that we have accomplished our initial task and are continuing to expand.  For the past several years our company has steadily grown in size including our employees, our machinery and our facilities.  These additions have allowed us the opportunity to seek new clients.  Please take the time to continue reading this letter and to review the other information in this website.
C & C Tool is located in Monroe, North Carolina.  Our key employees have more than 75 years experience in the business including experience in the products and services listed throughout this website.
Our company's success in the business is not based on experience alone, but is also attributed to the pride that we take in producing top quality work.  Our client base today is an all-repeat customer base that understands the value of our quality work and timely deliveries.  We would like to invite you to be a part of this.
We are currently seeking new jobs for our new water jet, JetMachining Center, CNC Milling and CNC Turning and will be glad to discuss other jobs in which we have experience.  Make sure to see our Facilities & Equipment link and review the equipment that we have.  I welcome the opportunity to speak with you about your particular needs.  Our goal is to work with you in a timely and professional manner and to help your company by meeting its needs with quality work.
Sincerely,
Jerry S. Collins
President